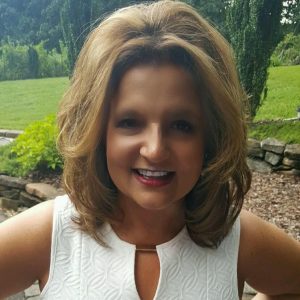 Clutterfly & Company! She has been organizing her whole life. It all started as a child with the constant rearranging of her toys and has continued on through setting up her own household with her husband, David, and two children, Taylor and Jake. Her background for the last 25 years has been as an Operations Manager and she brings a level of knowledge and experience to every project she tackles.
Her organizing philosophy is that time is a precious thing and no one should have to waste a minute of it living or working in a chaotic atmosphere! She believes that unorganized clutter leads to unnecessary stress. The more efficient she can make living and working for people, the more time they will be able to dedicate to more important activities!
She provides clients with the highest level of confidentiality while providing quality organizing services. Karen has a gift of being able to see beyond the clutter and is able to visualize a space to maximize the organization that will suit the client's lifestyle. In today's economy she believes that utilizing pre-existing resources allows the personalized program to be more cost effective as well as efficient. She will provide ideas, information, structure, solutions and systems, which can increase your productivity, reduce your stress and create ​​​​a more comfortable environment and give you back control. With her expertise, she can help you achieve a more balanced and simplified life.